Branding: finding what's unique about a company and helping them to stand part from their competitors.
BRANDING A SMALL BUSINESS
Client: Clean Slate Esthetics
Stationery Design
Print Design
Brand Design
Logo Design
Identity Development
Concept Development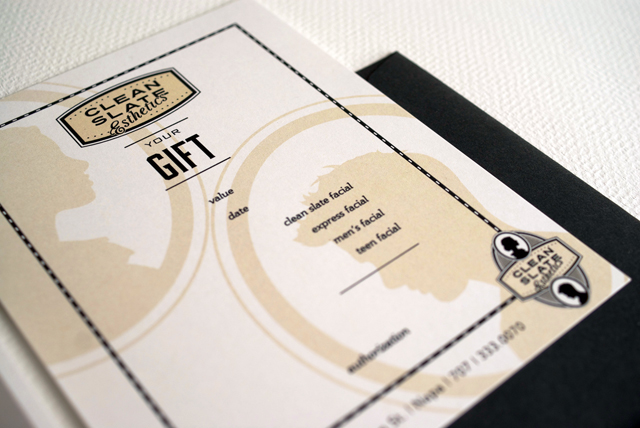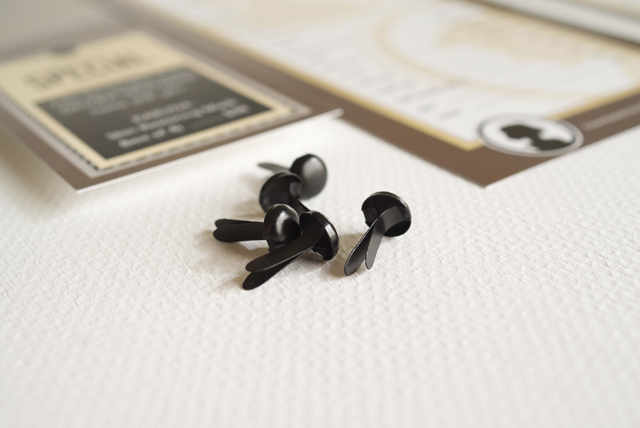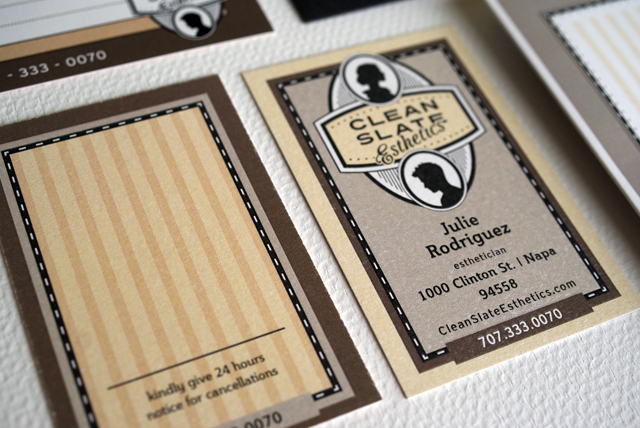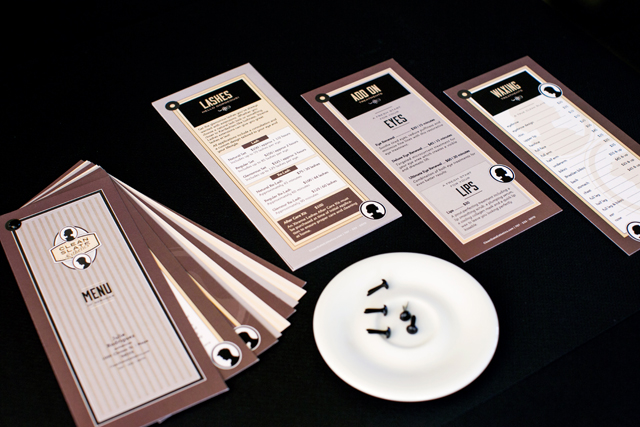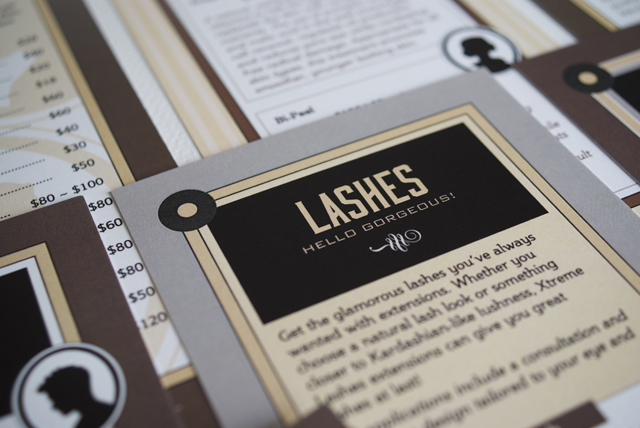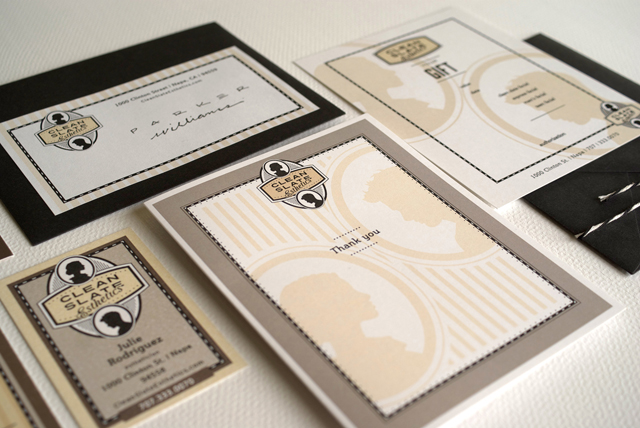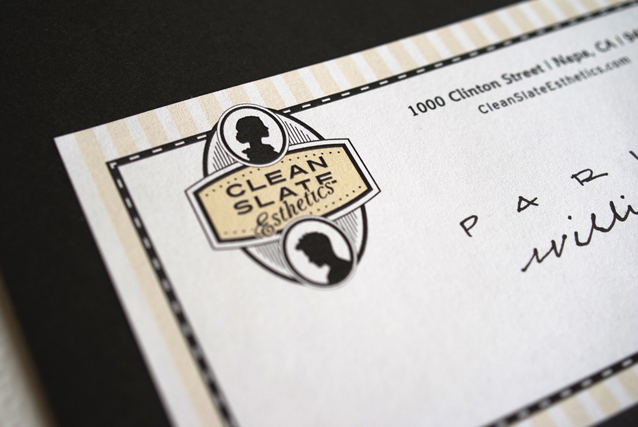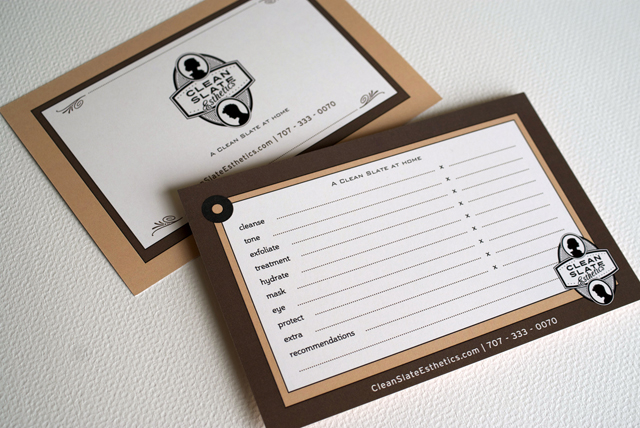 Clean Slate Esthetics Branding
APPROACH:
Clean Slate Esthetics offers skin care treatments for both men and women and needed a logo and branding package that would appeal to both.
The problem: come up with branding that would fit the skincare industry without being too feminine. Through color and texture, we've created something that appeals to both women and men.
All the details are considered in the branding package. The menu pages are printed separately and hand-assembled for versatility and to save on costs: Julie can pick and choose which pages to put together depending upon who she's giving the menu to and when prices or services change, she can make the changes necessary and only needs to print that page.
A special touch comes with the addition of black & white twine or a signature. An unexpected detail like this reinforces the high-end experience you'll receive at Clean Slate Esthetics.
Response to the design has been very positive: The printed pieces have helped Julie become more systematic in her business approach. More men have been booking skincare services, Julie has sold more products and has an increased number of repeat customers.